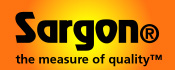 with exclusive ActionSupport[TM]
We are looking for all Sargon manuals so we can offer them for free to the public.
Send a e-mail to lmsc@pacbell.net if you have a manual.
[click here to send e-mail to support and service]
[click here for e-mail directory]
Click below to download a PDF of the desired manual.
Push button face plate models:
Membrane face plate models
Enco/Sargon Platinum Plus Manual
Pro Series displays
Older scales: 100 & XT200
XT350 Mini-scale manual
XT350 scale installation manual
Newer scales: XTG300
XTG300 series installation guide